Marble Cake
Marble cake is the quintessential teatime dessert. It's flavorful yet light plus that swirl of chocolate running through the center makes it a delight...
PREP TIME:

20 minutes

COOK TIME:

35 minutes

SERVINGS: 6

persons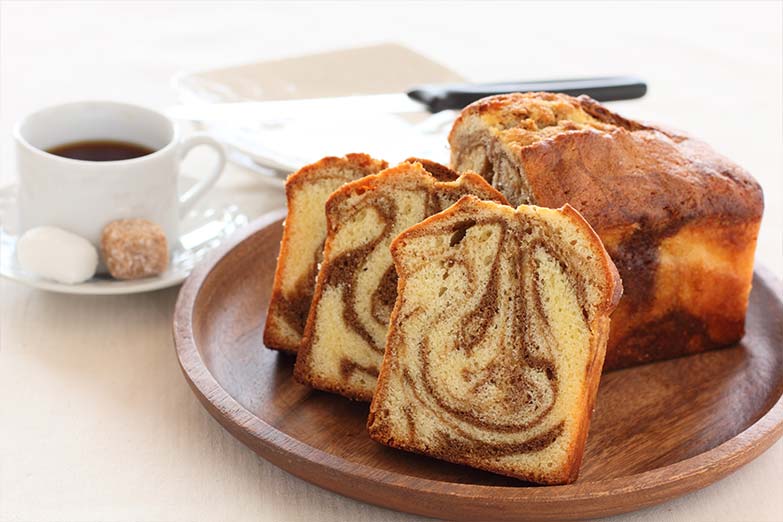 INGREDIENTS
2 cups flour / maida
2 teaspoons baking powder
1/2 teaspoon salt
1 cup sugar
1/2 cup butter, softened
2 eggs
1 teaspoon vanilla essence
1 cup milk
2 tablespoons cocoa powder
DIRECTIONS
1. Preheat oven to 180 degrees C.
2. Grease and flour a 9 inch round pan.
3. Place flour, baking powder, salt, sugar, butter or margarine, eggs, vanilla, and milk into mixing bowl.
4. Stir with a spoon to mix together the ingredients then beat with an electric mixer until smooth. The initial stirring by hand ensures that the powder doesn't splatter when you use the mixer. Beat for about a minute till smooth.
5. Reserve about 3/4th – 1 cup of the batter. Stir cocoa into the 3/4 cup reserved batter. Add 1-2 tablespoons of milk to thin the batter if required.
6. Pour the white batter into the round pan. Drop the cocoa batter on top of the white batter. Use a knife to swirl it through to create a marble effect.
7. Bake in preheated oven for 30 to 35 minutes, until an inserted wooden pick comes out clean.
Notes:
Photo Credits: Shutterstock.com
Inline popup