Potato Chips
Crispy & crunchy potato chips made at home.
PREP TIME:

40 minutes

COOK TIME:

20 minutes

SERVINGS: 6

persons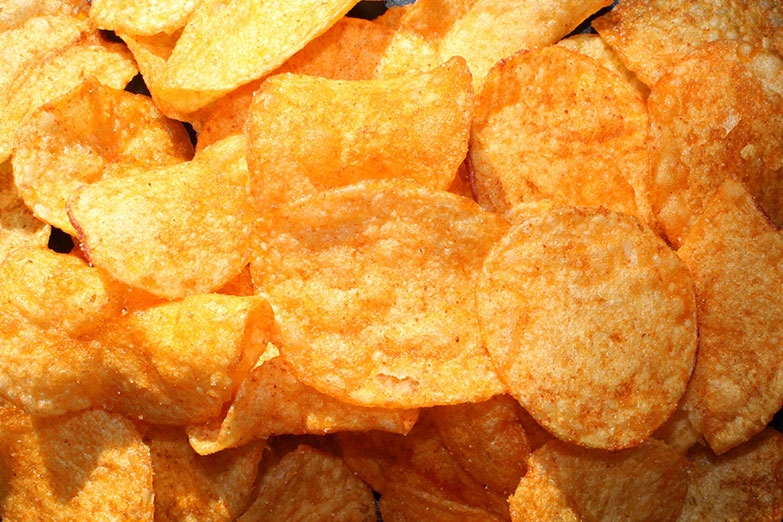 INGREDIENTS
4 medium potatoes, peeled and sliced paper-thin (using mandolin)
3 tablespoons salt
1 litre oil for deep frying
DIRECTIONS
1. Slice potatoes 1/8th inch using a mandolin.
2. Place potato slices into a large bowl of salted cold water as you slice.
3. Let the potatoes soak in the salty water for at least 30 minutes. Drain, then rinse and drain again.
4. Heat oil in a wok / karhai / frying pan. Fry potato slices in small batches.
5. Once they start turning golden, remove and drain on paper towels. Continue until all of the slices are fried.
6. Season with additional salt if desired.
Notes:
Inline popup