Cold Coffee
Energize and refresh yourself with this chilled cold coffee.
PREP TIME:

15 minutes

COOK TIME:

5 minutes

SERVINGS: 3

persons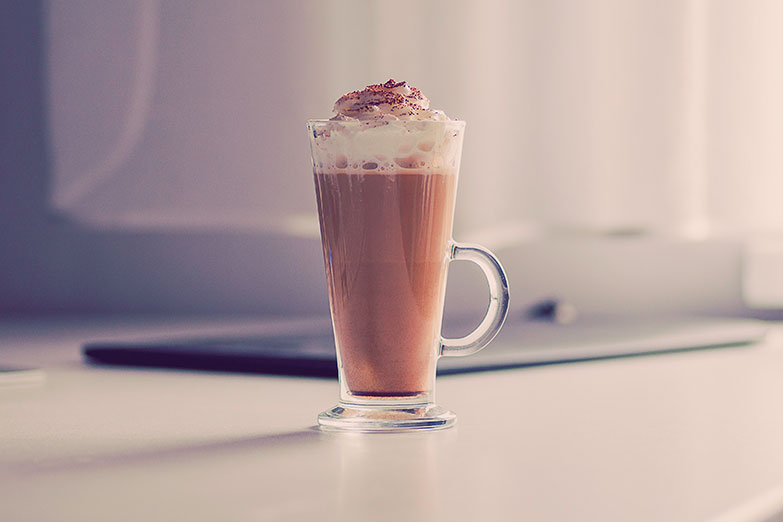 INGREDIENTS
½ cup water
4 tablespoon sugar
2 heaped teaspoon coffee powder
2 cups chilled milk
4 scoops vanilla ice cream
Whipped cream ½ cup
Coffee powder or cocoa powder, for garnish
DIRECTIONS
1. Bring water to a boil. Add sugar and coffee powder. Stir to dissolve and let cool. This can be done in a microwave or a sauce pan.
2. Once coffee mixture is cooled, add to blender. Add milk, ice-cream and sugar. Blend well.
3. Pour into glasses.
4. Top with whipped cream and sprinkle some cocoa powder or coffee powder.
5. Add straws and serve.
Notes:
Inline popup