Fried fish fillets
We love this crispy fried fish served with french fries and ketchup.
PREP TIME:

30 minutes

COOK TIME:

30 minutes

SERVINGS: 4

persons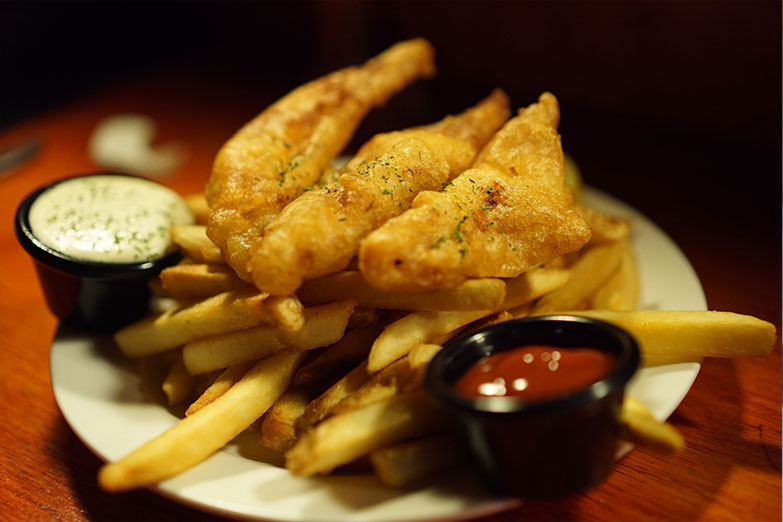 INGREDIENTS
Fish fillet ½ kg
Flour ½ cup
Egg (separated) 1
Tabasco sauce 1 tablespoon
Salt ½ teaspoon heaped
White pepper ½ teaspoon
Lemon juice 2 tablespoon
Baking powder 1 teaspoon
Oil 1/4th cup + for frying
Corn flour 2 – 3 tablespoon
Water to make batter
DIRECTIONS
1. Wash fish fillet. Cut into finger size fillets.
2. Marinate fish with salt, pepper, Tabasco sauce and lemon juice. Keep in the fridge for at least 30 minutes.
3. In the meanwhile, beat egg whites in a bowl till stiff peaks are formed.
4. Add egg yolk, flour, corn flour, oil, baking powder and salt. Fold with a spatula to make a smooth batter.
5. Take out the fish fillets from the fridge and dip them in the batter.
6. Heat oil and deep fry the fish fillets on medium flame till light golden.
7. Serve with ketchup, French fries and tartar sauce.
Notes:
Inline popup